About Cable Solutions, LLC
Cable Solutions designs and installs state-of-the-art communications infrastructure systems that help businesses meet the challenges of today's complex marketplace. From simple analog voice applications to advanced high speed copper and fiber optic data networks, Cable Solutions develops powerful, flexible communications infrastructure solutions that form the backbone of successful business operations.
Skilled & Trained
Well-versed in the latest technologies, our highly skilled staff will work closely with you to create a personalized communications infrastructure strategy that suits your individual needs. Our dedicated teams of reliable and highly trained technicians deliver even the most challenging projects on time and within budget, while adhering to the strictest industry and professional standards. Whether you're installing your first communications network, expanding into new facilities or need long-term support, Cable Solutions provides the full-service approach and technical expertise you need to build your business today in the Information Age.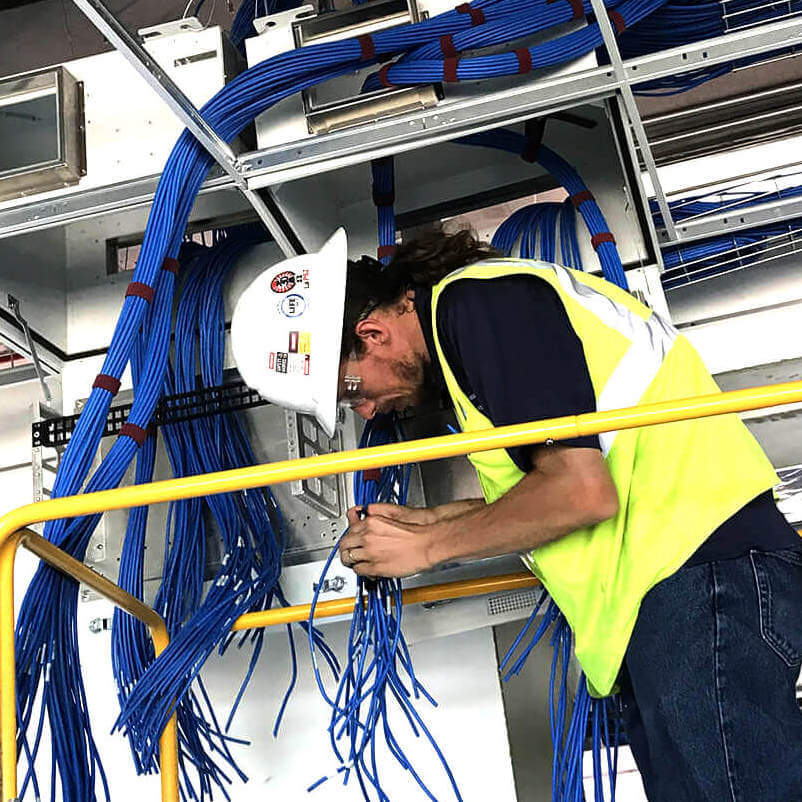 Valued Customers
At Cable Solutions, we recognize that our customers measure the value we provide by the quality of service we deliver. We have found that a constant dialogue with our customers helps to ensure that we are meeting their quality objectives. To succeed in today's competitive environment, an organization, such as yours, must implement current communication technologies. Cable Solutions can provide the expertise to consult, design and implement the right solution to meet your current and future communication needs. Cable Solutions constantly updates our product offerings to provide our customers the latest technology available. All of our sales and technical personnel are trained, knowledgeable, and experienced on all of the products and services we offer.
Owners: Jim DeLashmutt and Mike Camacho

First Year Revenue: $750,000 over $25 million in FY 2019

First Year 15 Total Employees, 2019 Peak Employee Headcount: 200

Current bonding up to $3.5 million single project, $7 million aggregate